Disaster Resources for Housing Advocates
A Resource Guide for Housing Advocates needing assistance during natural disasters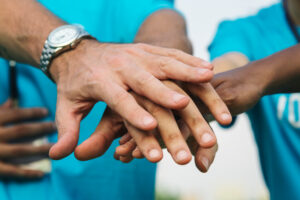 Hurricanes Fiona and Ian have caused major devastation and there are still two months remaining in the 2022 Atlantic Hurricane season. We would like to share the following resources for advocates who are working to get short-term and long-term housing resources to BIPOC and low-income communities who have been repeatedly underserved and left out of disaster recovery programs.
Please see more resources below.
Resources for Advocates
Immigration Status and Eligibility for Emergency Disaster Relief – In general, all individuals, regardless of immigration status, who are affected by a major disaster are eligible to receive nonmonetary, in-kind, emergency disaster relief, including medical care, shelter, food, and water. Additionally, charitable non-profit agencies can provide assistance regardless of someone's immigration status. FEMA has issued an FAQ that addresses which disaster assistance programs require an eligible immigration status, and the ability of undocumented families to receive assistance, even if the only eligible family member is a minor child. For a more detailed analysis on immigration status and eligibility for federal emergency relief programs, review NHLP's Memo on Immigration Requirements.
Federal Housing Program Disaster Resources
HUD MFH Disaster Guidance Website – Houses Chapter 38, "Multifamily Emergency/Disaster Guidance," of the HUD Asset Management Handbook 4350.1 Rev-1 Chg-2, which provides HUD's current policies and procedures on disaster recovery for HUD's Multifamily Housing Programs after a Presidentially-Declared Disaster.
PHA Disaster Preparedness Website – Contains HUD's recently updated PHA Disaster Readiness, Response, and Recovery Guidebook (September 2022), which provides guidance to PHA's on preparing for, responding to and recovering from a disaster. The Guidebook also details PHA obligations as well as best practices for meeting the short-term and long-term housing needs of public housing residents and Housing Choice Voucher participants impacted by disasters. Finally, the page provides resources for residents and PHAs, including the PHA Disaster Readiness, Response, and Recovery Webinar Series, which details best practices for responding to a variety of disasters, including hurricanes, extreme temperatures, wildfire, tornadoes, and flooding.