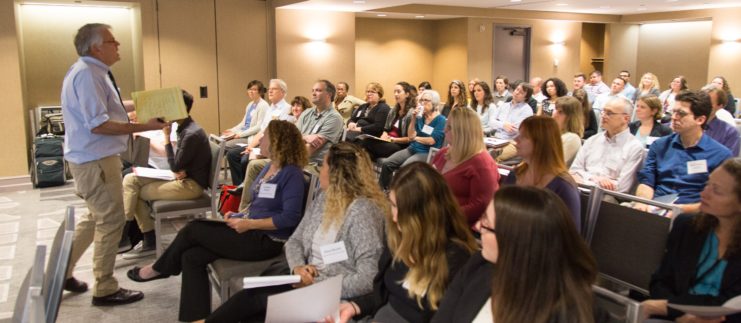 Housing Justice Network
The Housing Justice Network (HJN) is a dedicated community of professionals who serve on the front lines to advance housing rights. The HJN is an informal network of 1,700 experienced housing advocates and clients from throughout the country and the network is celebrating its 40th Anniversary.  The network is hosted by the National Housing Law Project but the content, history and soul of HJN is carried by attorneys and advocates across the country who work on housing rights.
The Benefits of HJN Membership:
HJN's very active listserve provides members with instant resources in confronting complex housing situations and emergent issues. Your membership on the HJN listserve will provide you with access to the best legal minds in the country for peer-to-peer learning and litigation support.
Listserve Archives. HJN members can access the HJN listserve archives and do searches on topics and issues that have been discussed there.
HJN Working Groups engage in policy advocacy and litigation support on forefront issues related to the federally-assisted housing programs, single family home foreclosures, fair housing, and disaster response.
HJN National Meeting: Approximately every eighteen to twenty four months, HJN convenes a two-day national meeting to discuss current and emerging issues, hear from national policymakers, and develop a policy advocacy agenda.
There is no cost to join.
Membership in HJN is open to those who regularly represent low- and very-low income persons and households on housing issues. Typically, HJN members are attorneys or other housing advocates who represent low-income residents and homeowners in judicial, administrative or legislative proceedings.
If you would like to join the Housing Justice Network, please fill out the form below: