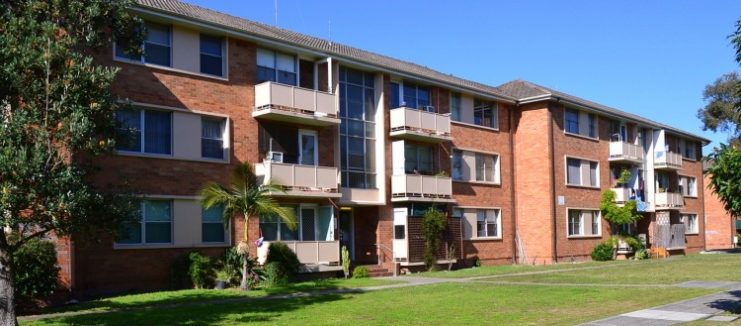 Public Housing
The United States Housing Act of 1937 (42 U.S.C.A. § 1437) established the public housing program, which produced nearly 1.4 million units nationwide. Largely because of dispositions, demolitions and the Rental Assistance Demonstration, there are currently approximately 1 million units remaining in the public housing program. The Department of Housing and Urban Development (HUD) (via its headquarters in Washington, D.C., 10 regional offices, and many local offices) administers operating funds and capital funds provided by Congress to approximately 3,300 public housing agencies (PHAs) to house eligible low-income tenants. In expending these federal funds, PHAs are subject to Section 3, which is designed to provide economic and employment opportunities to low and very low-income residents, including public housing residents.
Public housing is limited to low-income families and individuals. Public housing residents must have incomes below 80% of the Area Median Income (AMI). Nearly two-thirds of public housing households are considered "extremely low income," with incomes below 30% of the AMI and an average annual income of $14,605. Additionally, 31% of public housing residents are seniors (> 62 years old), 30% of public housing households include a non-elderly family member who experiences a disability, and 3.3 million children live in public housing.
Congress and HUD establish the federal rules for the public housing program that PHAs must follow. Overseen by a locally appointed board of commissioners, PHAs have discretion to adopt local policies and procedures that do not conflict with federal laws and regulations, including any selection preferences, via an Admission and Continued Occupancy Plan (ACOP). In consultation with a Resident Advisory Board (RAB), PHAs are also required to develop Five-Year and Annual Plans in which they set forth their local rules.
Public housing is exclusively funded by Congressional appropriations. Because Congress has not adequately funded public housing for decades, public housing units nationwide need a combined $45 billion (and rising) in repairs. In addition, Congress has not provided any funds to build new public housing units since the mid-1990s. This lack of funding for new and existing public housing units makes it especially critical to ensure the preservation and rehabilitation of existing public housing units. The ability of PHAs to demolish or dispose of public housing, or of certain PHAs to waive purely regulatory requirements under the Moving to Work program, adds to this risk. Additionally, the Rental Assistance Demonstration (RAD) program creates some opportunities to preserve and rehabilitate existing public housing, but allows for significant local discretion and little oversight by HUD that may impact existing tenants.
NHLP submitted comments to HUD regarding the Department's request for comments on the standards and protocols for the National Standards  for the Physical Inspection of Real Estate (NSPIRE). (April 27, 2023)
Statutory and Regulatory Authority
Statutes:

The United States Housing Act of 1937, 42 U.S.C.A. §§ 1437 et seq. and 13661-13664 contains the main provisions governing public housing from the United States Housing Act of 1937.
42 U.S.C. § 1436a describes the restrictions on use of assisted housing by undocumented immigrants.

Regulations

24 C.F.R.:

§ 5 General HUD Program Requirements
§ 135 Section 3—Economic Opportunity for Low and Very Low-Income Persons
§ 902 Public Housing Assessment System (PHAS)
§ 903 PHA Plans
§ 905 Capital Fund
§ 941 Development
§ 943 Agency Consortia and Joint Ventures
§ 945 Designated Housing for Disabled, Elderly, or Disabled and Elderly Families
§ 960 Admission and Occupancy
§ 963 Contracting with Resident-Owned Businesses
§ 964 Tenant Participation and Tenant Opportunities
§ 966 Lease and Grievance Procedures
§ 970 Demolition or Disposition
§ 971 Assessment of Reasonable Revitalization Potential
§ 972 Conversion to Tenant-Based Assistance
§ 984 Family Self-Sufficiency Program
§ 990 The Public Housing Operating Fund Program
Manuals, Guidebooks, and Reports
The Public Housing Occupancy Guidebook was created to assist PHA and HUD staff in addressing common issues in the public housing program. The guidebook is divided into seven parts: (1) Civil Rights; (2) Admissions; (3) Public Housing Income and Program Rents; (4) Continued Occupancy; (5) Public Housing Lease; (6) Grievance Procedures; and (7) Domestic Violence. The guidebook also contains appendices of sample policies and forms that can be used by PHA staff.
Handbook 7417.1, Public Housing Development Handbook
HUD Handbook 7460.2 Public Housing Certification Program Handbook
HUD Handbook 7460.5 Public Housing Management Assessment Program
HUD Handbook 7460.7 Field Office Monitoring of PHAs
HUD Handbook 7465.2 Public Housing Occupancy Audit
HUD Handbook 7465.3 Public and Indian Housing Occupancy Reporting Handbook
HUD Handbook 7485.1 Public Housing Comprehensive Improvement Assistance Program
HUD Handbook 7485.2 Public Housing Modernization Standards Handbook
HUD Handbook 7487.1 Lead-Based Paint Poisoning Prevention Notification
HUD Handbook 7490.1 Resident Initiatives Grants Management
HUD Handbook 7560.1 Public and Indian Housing Development and Modernization Fund Requisition and Financing
HUD Guidebook 7460.1G Indian Housing Management Guidebook
HUD Guidebook 7460.7 Filed Office Monitoring of PHAs Guidebook
HUD Guidebook 7465.7G Restrictions on Assistance to Noncitizens (CHG-1 11/6/95)
HUD Guidebook 7470.G Desk Guide Conversion of Public Housing Units
HUD Guidebook 7485.36 Comprehensive Grant Program