Rental Assistance Demonstration (RAD)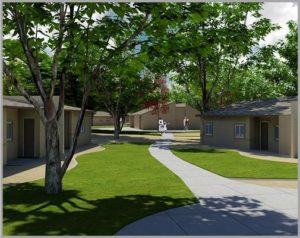 In response to the serious public housing capital repair needs ($49 billion and rising), Congress enacted the Rental Assistance Demonstration (RAD) in 2012 to preserve and improve public housing buildings. RAD is the voluntary, permanent conversion of public housing to the Section 8 housing program. Unlike the public housing program, the Section 8 housing program allows for more funding flexibility, including the use of other funding sources like tax credits in addition to public funds, to maintain and improve existing public housing buildings. RAD also guarantees strong tenant protections that tenants had under the public housing program.
The RAD program has two components. Under Component 1, only public housing units may convert to RAD. The number of these conversions under Component 1 is currently capped at 225,000 units nationwide, and the converting units are chosen through a competitive selection process. Under Component 2, only Section 8 Moderate Rehabilitation, Rent Supplement, and Rental Assistance Payment properties may convert to RAD. Unlike Component 1, there is no cap and thus no competitive selection process for the Component 2 conversions; however, the number of Component 2 conversions to project-based vouchers is subject to the availability of Tenant Protection Vouchers.
Achieving these lofty goals for the RAD program requires significant tenant involvement, national coordination among tenant advocates, and ongoing discussions with HUD about ways to improve the RAD program.
Is RAD happening in my community?
On its RAD Resource Desk, HUD posts data about properties that have converted, or are in the process of converting, under RAD. This data includes important RAD conversion information, such as the property name, PHA name, number of units converting to RAD, type of RAD conversion (PBV or PBRA), status of the RAD conversion, if low-income housing tax credits are involved, the date that HUD preliminarily approved the RAD application ("CHAP date"), and the actual/anticipated closing date.
Advocates who are new to the RAD program should consult NHLP's "Don't Get RAD-dled" training series and "Things You Need to Know About Your Local RAD Conversion" factsheet.