Civil Rights Groups Applaud HUD's Release of Critical Fair Housing Rule
Rule Is Major Step in Right Direction to Advance Fair and Affordable Housing and Strengthen Communities (January 20, 2022)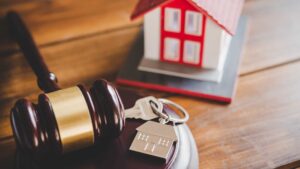 Leading civil rights and housing policy organizations issued the following statement applauding HUD for releasing the Proposed Affirmatively Furthering Fair Housing (AFFH) rule:
"Today's action by U.S Department of Housing and Urban Development (HUD) Secretary Marcia L. Fudge in releasing an updated 
Affirmatively Furthering Fair Housing (AFFH) proposed rule
 is an important step toward creating more equitable and affordable housing opportunities and stronger, more viable neighborhoods. Our organizations urged the Biden-Harris administration to prioritize restoring inclusive fair housing rules that were previously weakened or ignored, and that ensure everyone lives in healthy, well-resourced, vibrant communities free from discrimination. This administration committed on day one to address our request and today has taken another step toward fulfilling its promise to advance fair housing.