Mixed Status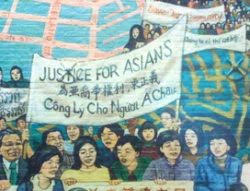 BIDEN-HARRIS ADMINISTRATION WITHDRAWS MIXED STATUS RULE
We join the National Low Income Housing Coalition (NLIHC) in applauding HUD for publishing April 2, 2021 in the Federal Register a rule, "Housing and Community Development Act of 1980: Verification of Eligible Status; Withdrawal," that will remove the previous administration's harmful and misguided proposed "mixed-status" rule from HUD's upcoming Spring 2021 Unified Agenda of Regulatory and Deregulatory Actions.
The Trump administration's proposed rule, released on May 10, 2020, would have led to thousands of mixed-status immigrant families that have members who are undocumented or otherwise ineligible for public and other subsidized housing to split up or be evicted, putting them at risk of homelessness. HUD's withdrawal of that rule puts an end to the proposal, ensuring that these families can still pursue the assistance they are eligible for without fear of being separated or evicted.  Read NLIHC's full statement.
______________________________
In May 2019, the U.S. Department of Housing and Urban Development (HUD) today published a proposed rule that would prohibit "mixed status families" from living in public and other subsidized housing. Mixed status families are households that include members who are eligible and others who are ineligible for housing assistance based on their immigration status. Currently, HUD allows families to live together in subsidized housing even if one family member is ineligible so long as the housing subsidy is prorated to exclude the ineligible person from the assistance. Importantly, just because a household member is an "ineligible" immigrant, it doesn't mean that they are undocumented. Immigrants can have legal status and still not be eligible to receive housing assistance.