Sylvia Mary Brennan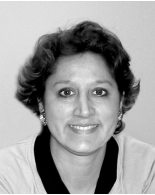 A spirited defender of housing justice, Sylvia Brennan served as NHLP's Director of Government Relations in Washington D.C. from 2003-2006. Her engaging personality and energetic readiness to move on to the next fight drove her extraordinary success as an advocate. Her work earned the deep respect of colleagues and adversaries alike.
Following ten years as leader and advocate for the Legal Services of Northern Virginia, Sylvia joined NHLP in 2003 to head the D.C. Public Housing Resident Empowerment Project. Her efforts made important inroads in challenging unjust community service and
trespass policies, and promoting asset building and leadership opportunities for public
housing residents. Sylvia's expertise and passion made her an effective trainer of both resident leaders and legal advocates.
Beyond her tenacious efforts on behalf of the poor and underserved, everyone privileged to have known her misses her generous spirit, her good-hearted nature, and the joy she spread. Housing advocate Wayne Sherwood fondly noted, "To honor Sylvia, please keep the Spirit of Truth, Justice and Hope alive. Respond to temporary setbacks with raucous, irreverent laughter, a twinkle in your eyes, and a determination to keep on, as she always did."