A Guide to HUD Tenants' Rights During the Government Shutdown
What to Know About HUD Tenants' Rights During a Government Shutdown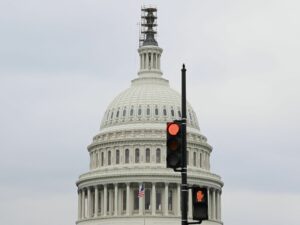 A government shutdown means that federal agencies must stop most activities until Congress passes a spending bill. While each program is different, shutdowns can delay the receipt of many government benefits. HUD will continue to pay its portion of the rent in HUD-assisted housing at least through November 2023 so most HUD tenants should not experience a disruption in their tenancy through that time. Public Housing Agencies (PHAs) will be funded for at least two months during the shutdown. This flyer breaksdown the different HUD programs and what to expect during the governement shutdown: Section 8 Vouchers, Public Housing, and Project Based Section 8 (PBS8).
To learn more about your rights as a HUD tenant during a government shutdown, read this flyer. Note that this document only addresses HUD housing, not other federal programs like SSI or Medicare. It is important to talk to someone familiar with other federal benefits if you receive them. This flyer will be updated throughout the shutdown (updated September 29, 2023).
If your landlord attempts to increase your rent during the government shutdown, it is important that you contact an attorney as soon as possible. You can find free legal help through www.lsc.gov or at www.LawHelp.org. When meeting with an attorney, bring your lease (if you have it) and any previous notices from your landlord and/or management company.