NHLP Applauds President's Efforts to Crack Down on Junk Fees in Rental Housing
Biden-Harris Administration Take on Junk Fees in Rental Housing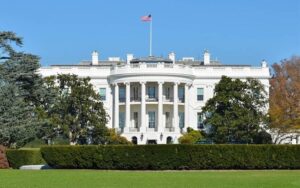 President Biden announced a number of activities to go after junk fees in rental housing, highlighting abuses in rental application fees and other predatory fees charged to tenants. The statement features new research from the US Department of Housing and Urban Development (HUD), highlights state action, and announces commitments from rental housing platforms to provide transparency on fees.
Protecting tenants in the current rental housing market is a priority of NHLP's, including making sure that junk fees do not keep low-income tenants from accessing or retaining housing.
Junk fees are an increasingly large problem for renters, especially as institutional investor landlords look for new ways to extract wealth from tenants. NHLP is particularly concerned with some landlords' use fees to evict tenants, as well as the potential steering impact of application fees' leading to greater racial and economic segregation.
We appreciate the White House's attention to this issue and its leadership in the area of renter's rights. We look forward to continued work together in implementing these important efforts.