NHLP Analysis: The White House Blueprint for a Renter's Bill of Rights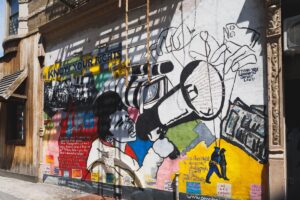 Last week, the Biden administration released 
The White House Blueprint for a Renters Bill of Rights
(Blueprint) and we issued 
this statement
. With the goal of stronger tenant protections, the Blueprint features more than two dozen commitments by federal agencies and suggests five rights that governments at all levels and the private sector should help ensure:
Safe, high-quality, accessible and affordable housing;
Clear and fair leases;
Education, enforcement, and enhancement of renter rights;
The right to organize;
Eviction prevention, diversion, and relief.
Though these principles are not novel, the White House's recognition of them is noteworthy. Policies that the Blueprint highlights includes just cause, right to counsel, and laws prohibiting source of income discrimination. The Blueprint also discusses procedural protections for tenants in the eviction legal system that state and local governments should adopt.
The Biden administration, however, fell short of issuing any mandates. Many of the agency commitments within the Blueprint reflect agency initiatives that had been underway. As the interagency process continues, the administration should work toward stronger agency commitments that take new actions in support of tenants rights. The administration should also highlight how robust tenant protections advance race equity, especially given the president's 
executive order
 and HUD's proposed rule on the duty to affirmatively further fair housing.