April 18, 2018: NHLP Welcomes New Litigation Director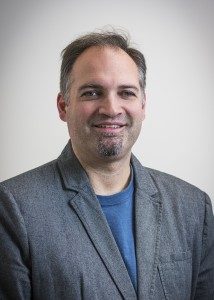 Eric Dunn joins the National Housing Law Project as the Director of Litigation. Eric is a national expert on tenants' rights and consumer law issues. He is known for high-impact advocacy on matters affecting subsidized housing tenants and families struggling to access housing because of criminal and eviction records.
Prior to NHLP, Eric was an attorney with the Virginia Poverty Law Center, the Northwest Justice Project in Seattle, and the Legal Aid & Defender Association of Detroit.
Some of Eric's most significant subsidized housing cases include Tina Hendrix v. Seattle Housing Authority and Shepherd v. Weldon Mediation Services, Inc., which both lead to significant improvements in the administrative hearing protections for families facing termination from federally subsidized housing. Another case, Resident Action Council v. Seattle Housing Authority, vindicated the free speech rights of public housing tenants, protecting their right to post signs on their doors and windows. Downtowner Tenants Association v. Seelig stopped the owner of a HUD-subsidized building from raising rents or displacing tenants after the Rent Supplement contract expired, forcing a sale to a new owner who maintained the building as affordable housing.
On rental housing access, Eric's most important victories include Simmons v. T.M. Associates Management, Inc., which found that a landlord may have a duty to overlook a rental applicant's disability-related criminal conviction as a reasonable accommodation under the Fair Housing Act. Additionally, in Osman v. On-Site Manager, Inc., the court upheld a rental applicant's right to obtain a full and complete disclosure of a tenant-screening report that a landlord obtained about the applicant. Eric also was a lead counsel in Smith v. Wasatch Property Management, Inc., which challenged a landlord's policy of categorically denying admission to applicants with eviction records, by alleging an unlawful discriminatory effect on African-American women. Smith, which settled in 2017, is believed to be the first fair housing case ever filed based on the discriminatory impact of eviction records.
Eric will work out of NHLP's new office in Richmond, Virginia. He can be reached at edunn@nhlp.org and 415-432-5702.